Administrative Staff: Kristy, Maria, Haley, Stacey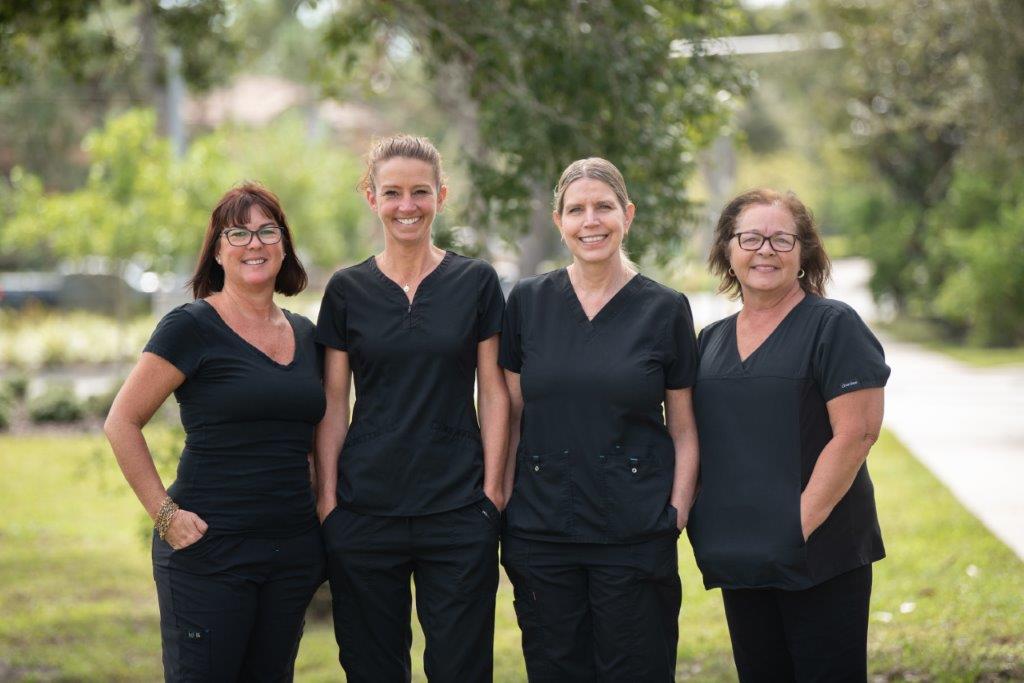 Certified Dental Assistants: Kim, Kristy, Patty, and Kathleen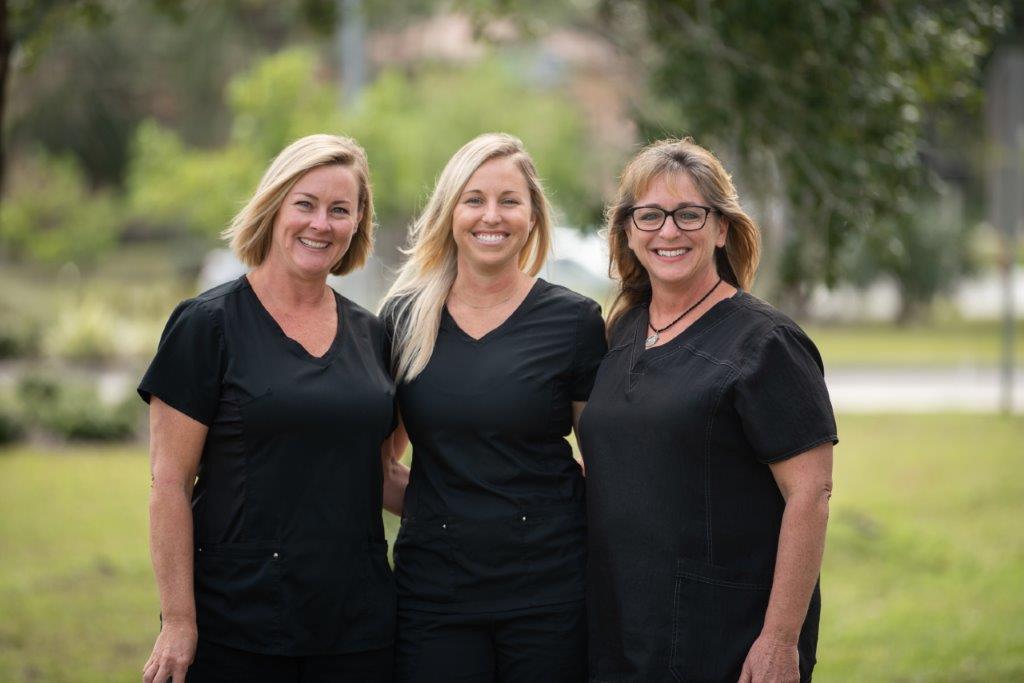 Registered Dental Hygienists: Shannon, Lorrin, and Sarah
Lani our Certified Therapy Dog
Waiting to help you with your anxiety

Haley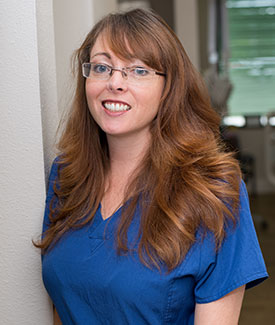 Insurance Coordinator
We serve a marvelous community. I love being part of a great dental office that keeps people smiling while improving their oral health! Our doctors and my teammates are smart, compassionate, and gentle. Each wants what's best for our patients and works hard to make sure people feel welcome and at home during visits.
As the Kilman Dental Insurance Coordinator, I work with patients to ensure they get the most from their benefits. I handle filing, follow-up, troubleshooting, and accounts payable. Seeing the relief on someone's face when I tell them their insurance covered their procedure makes me smile.
When not in the office, I love time with my family. I'm married and have two wonderful daughters. We own several acres and enjoy being around our dogs, horses, cats, and ducks.
Kathleen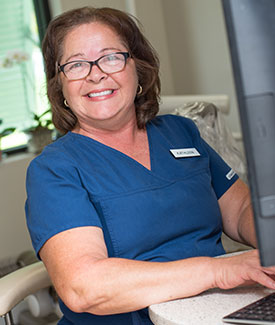 Certified Dental Assistant
Our patients are some of the best people in the world. It's a pleasure to get to know each person and learn what's important to them. I am especially passionate about helping people with dental anxiety: when someone realizes a visit here is painless and tells us they're looking forward to coming back, I'm thrilled!
I work in the clinic, making sure patients are comfortable in the chair, preparing them to see the doctor, and explaining what we'll be doing. I stay chairside, assisting the doctor with the procedure and at the end answer questions and offer homecare instructions.
I've lived in New Smyrna Beach since 1974. Outside of work, I enjoy being with my two American Fox Hounds and horseback riding. Each year I go to Alaska to visit family.
Patty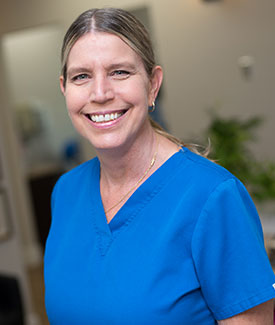 Certified Dental Assistant
I love being part of a team that changes people's lives. Whether we're helping people smile confidently, relieving pain, or making it possible to comfortably chew, we're improving the person's quality of life. There's nothing more rewarding than knowing you've touched someone's life and made a difference.
I perform a variety of tasks in the clinic, always focused on patient comfort and making sure everything goes smoothly. In addition to assisting the doctors with fillings, crowns, and extractions, I take impressions and X-rays. I also offer patient education and encouragement.
I was born in Staten Island, NY. I've a son, Brad, and two cats, Shiloh and Libby. When not working, I love to cook and am a passionate traveler. I've been to 15 different countries, so far!
Sarah Pandelos, RDH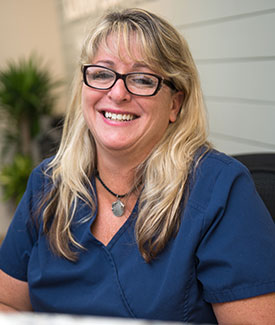 Registered Dental Hygienist
I'm a people-person and love getting to know each patient on a personal level. It's a great feeling to help people I care about develop healthier smiles and feel better about their smile. I love working at Kilman Dental: it's a friendly, caring, fun office, filled with laughter and smiles.
As a hygienist, I work closely with patients to help them take control of their oral health. While providing a thorough and gentle cleaning, examining the mouth for signs of oral disease, or offering preventive care, I'm always focused on my patient's comfort. I teach patients about home dental hygiene and encourage them to practice good home care.
I was born and raised in Port Orange, FL, and am the mother of an absolutely incredible little boy, Troy! Time with him, family, and friends is a priority. I also love the beach and have a bit of a sense of adventure: I enjoy skydiving, whitewater rafting, and am dive certified.
Lorrin Mitchum, CRDH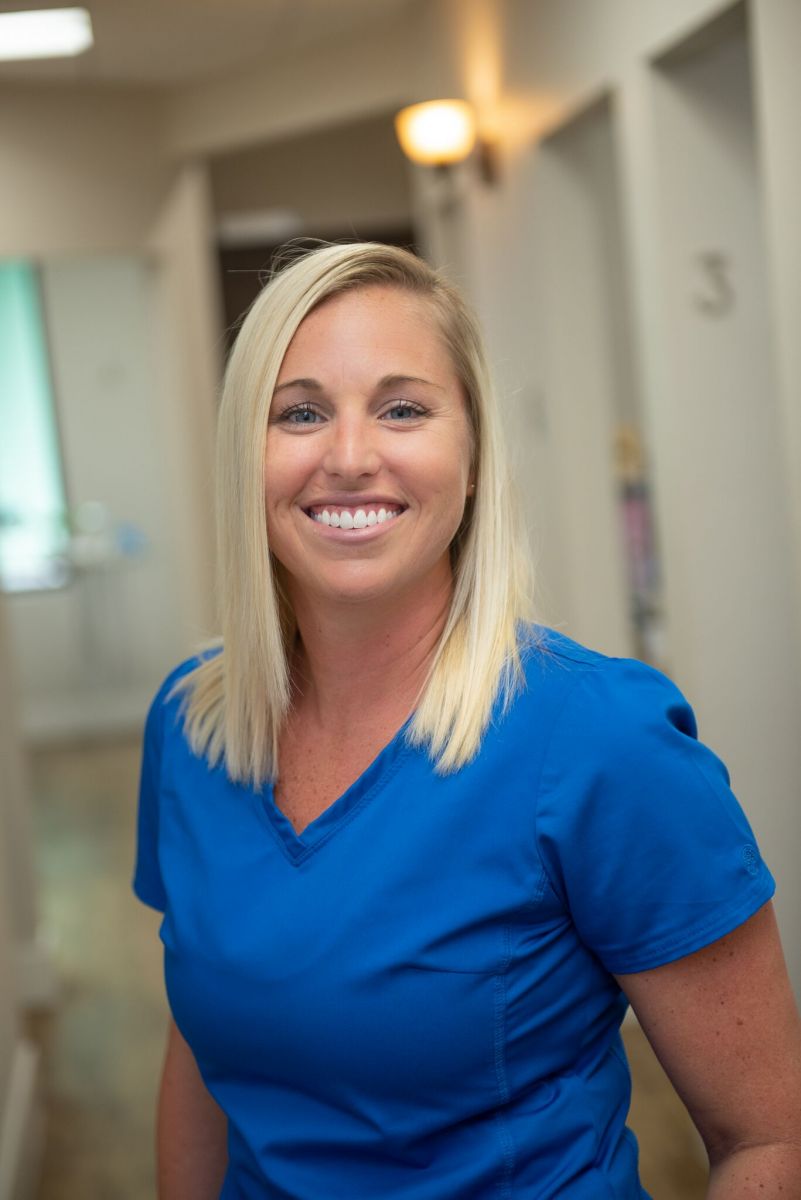 Registered Dental Hygienist
I was born and raised in New Smyrna Beach. I'm privileged to be able to work in the town i grew up in. I followed in my family's foot steps. My grandfather, Dr. Grabiak, was a dentist in New Smyrna Beach. My mother, Brenda,was his hygienist. I knew I always wanted to be in a career that help people with their smiles.
As a hygienist I love to work with each one of my patients individually to help them keep up with or improve their oral health. Along with the cleanings I also focus on diet, nutrition and go over the many dental products and tools available to help my patients. When I'm not working I'm either at the beach, at Crossfit, traveling ,or spending time with my family, friends, and English bulldog, Cora.
Shannon North, CRDH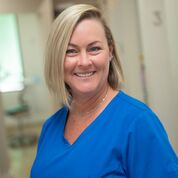 Registered Dental Hygienist
I am a native to Florida who was born and raised in DeLand. Now living and loving NSB for the last 6 years. I am the newest member of Kilman Dental and it has been a woderful transistion. I am so proud to be a part of such and amazing team.
As a Dental Hygienist I have the opportunity to work closely with each patient and develop better dental health as well as personal relationships. I foucus on treating dental helth as a whole which inludes nutrition, overall health, and variable treatments.
In my spare time I love spending time with my family and friends. I am a proud mother of an amazing daughter who is a recent graduate of the University of Florida. Go Gators!
Tara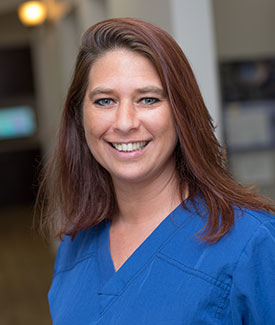 Office Manager
Our patients are the best people! I am glad to work in a gentle dental office where our doctors and team help people achieve beautifully healthy and happy smiles. Everyone at Kilman Dental is here for our patients. We care about every aspect of each person's life, not just their dental health, and enjoy building lasting relationships with them.
I oversee all aspects of our practice, ensuring we're running smoothly so our patients have only positive experiences. I handle scheduling and accounts receivables. I also review treatment plans and walk patients through the doctor's recommendations. As a certified dental assistant, I'm able to explain details and answer patient questions. It's important people understand their care options so they make informed decisions.
My immediate family, including my son Austin, and I moved to Florida from Nebraska in 1998. My family and I treasure our time together, enjoying everything from baseball to paintball!
Maria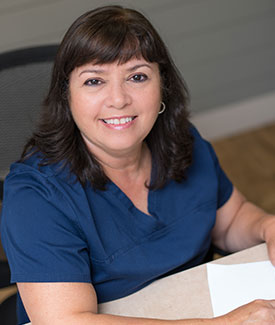 Scheduling Coordinator
I joined the dental field in 1978, beginning as a dental assistant, completing my expanded duties certifications, and now transitioning to the front desk as a scheduling coordinator. I am here to assist patients with all their administrative needs, from appointment scheduling, collecting payments, answering phones, and reviewing treatment plans to greeting everyone who walks through our doors with a smile.
I have two daughters who live in Philadelphia, and I enjoy visiting them when I can. I moved from New Jersey to Florida about a year ago, mostly because of the outdoors and all the fishing opportunities!
Kim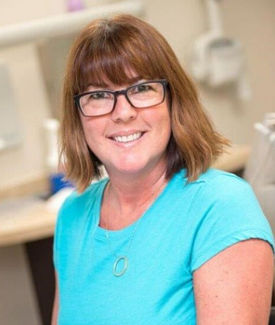 Certified Dental Assistant
I've been a certified dental assistant for over 30 years and enjoy educating and treating patients of all ages. Nothing better than having a patient give you hug and words of appreciation after an appointment they so dreaded. I have been married for 25 years to a great guy,together we have an amazing son who is a recent Stetson University graduate. My family is my everything and we spend quality time together and often as possible. I enjoy being outside gardening, boating,fishing and shopping and of course our yearly trips to the Keys . Life is REAL GOOD!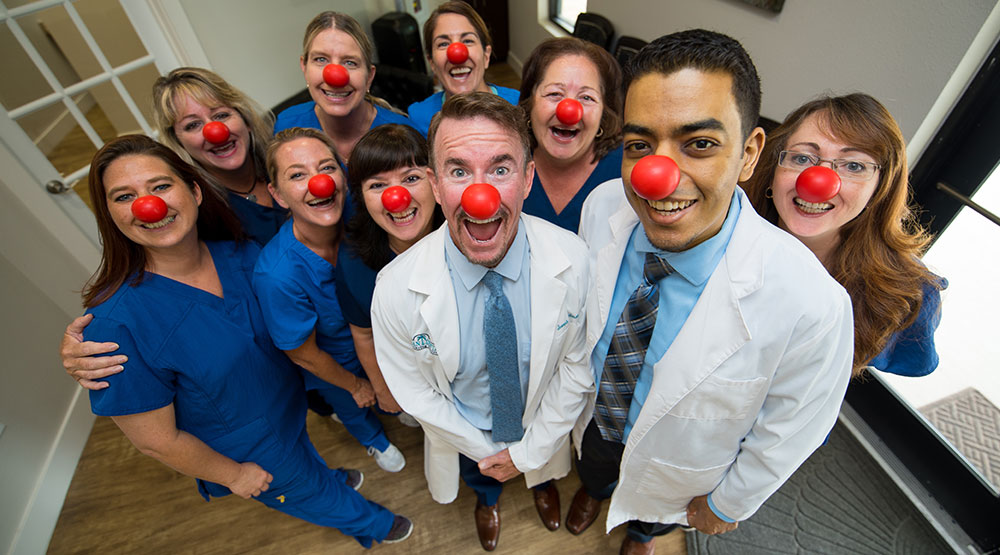 Red Nose Day 2017